One of the functionality of the LangLion Platform is the dispatch of notifications informing users of a particular event on the system.
You have the option to configure settings so that they are automatically sent or you can decide which notification should be sent.
How to set up notifications so that there is a choice of which should be sent?
It is not difficult, just go to the Settings tab, in the Secretariat module. Then, select the Communication tab and go to the E-mail tab. In the next step, disable the "Turn off confirmation of sending e-mail notifications" option and save the changes. If you also use SMS notifications to deactivate automatic sending, go to the SMS tab and disable the option "Turn off confirmation of SMS notifications", save changes.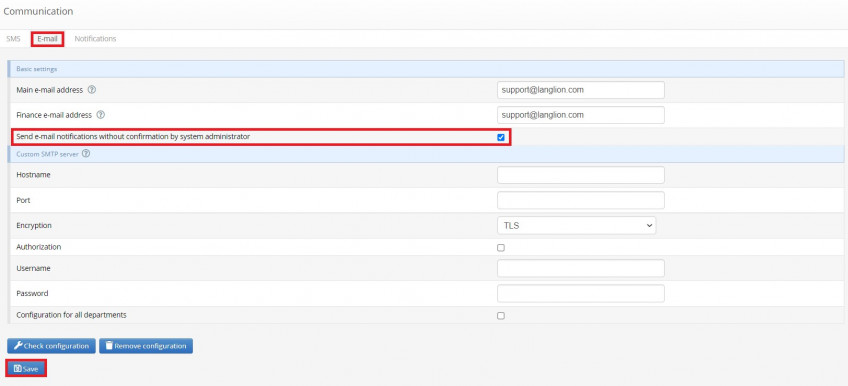 From now on, notifications won't be sent automatically and you can decide which notification should be sent. In case of a system event, a message will appear asking you to send an email to the students.
Confirm the message if you want an email to be sent.
In addition, the system creates a list of notifications and you have the ability to select specific items that should be sent.
How to do that?
Go to the Communication and then Notifications history tab. Use the "Send" button to send notifications. If you want to send them in a bulk, select as many as you want and click on "Send selected" button. You can filter the displayed list of notifications for a selected time period, and also view the notifications that have already been sent.