If you run classes in a group with a different teacher or you have taken over a group, you can have access to his classes also. Thanks to that, you check what material was processed, what the teacher asked for homework, or who was absent.
How to get a preview of the second teacher's classes?
All you have to do is log in to your account and go to the Classes and then Classes details tab and in the upper right corner turn off the option "Show my lessons only".
This is the view of the class list after logging into the E-gradebook (the "Show my lessons only" function is enabled by default)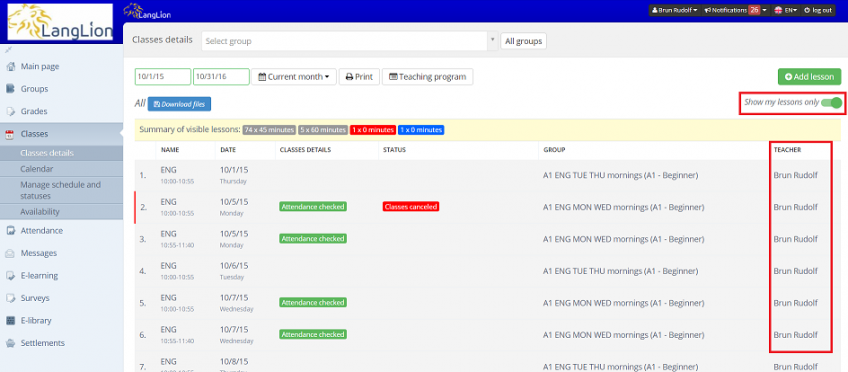 And this is how it looks with this option disabled.