The LangLion Platform gives you the opportunity to automate most processes. One of the latest system options is the ability to generate a student contract as soon as you assign him or her to the group.
To use this function, you must assign a default student's agreement template to the group.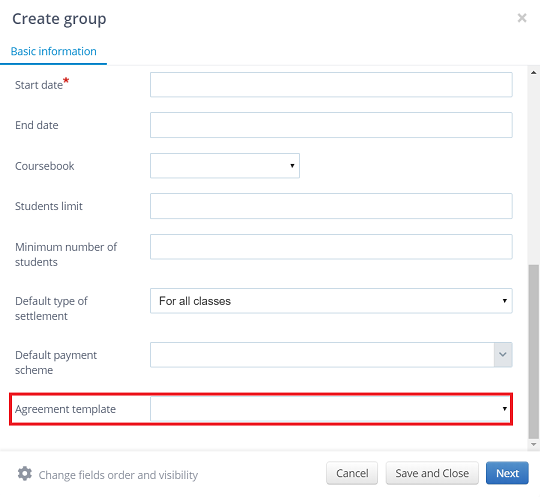 From now on, the system will generate a contract according to the attached template for each student added to the group.
If there is already a group in the system with students added, attaching the contract template in the group settings will not result in the automatic generation of contracts.
This option works:
when a new group is created and only then are the students assigned to it,
If you want to edit the settings of an existing group with already assigned students and add a contract template to it, the document will be generated automatically only for newly added people to this group.
The option of automatically generating a contract also works for planned groups and also when you use reserved and awaiting places in the group.
This means that by creating a planned group with a contract template, after adding students to the "Reservation" list, the system will add them a contract.
If a student with the status "Reservation" receives from you access data to the system and signs an online contract, the system will automatically change its status to "Enrolled".
You can still print out the generated agreement or send it as an attachment in the email to the client directly from the system.
If you decide not to attach the template to a group, you can still use the option of manually generating contracts for students.
If for some reason a particular student in the group was to have a different contract than it would appear from the default group template, all you have to do is delete the automatically assigned contract and manually add a new one (from another template).