1. Adding new students is possible from the level of Secretariat's account. We select "Students" in menu "Secretariat".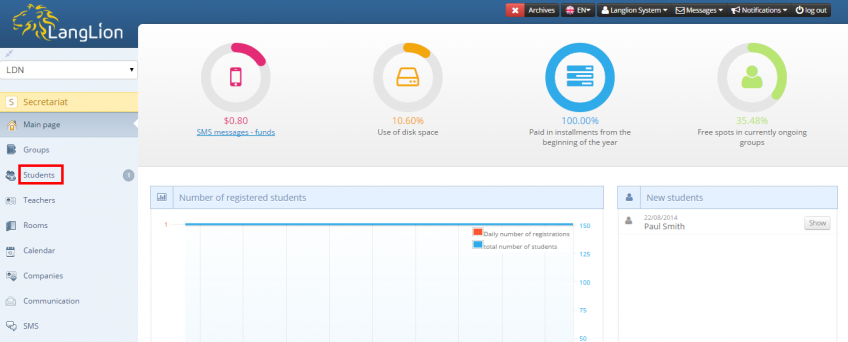 2. Then we click on "Add"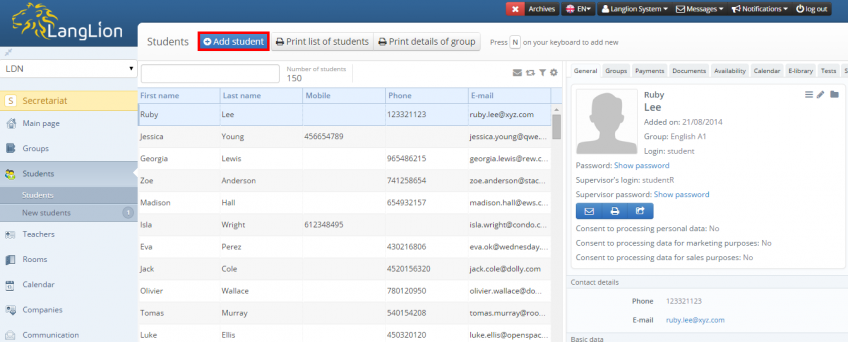 3. Window with personal data of our new student appears on the screen. We have to fill it out. When you finished, click "Save and close" (at the bottom of the form).