Schedule is a very convenient tool, that can be used to add events and free days to the Platform. Each user can not only set particular free days but also a longer period of time thats lasts for a few days.
Schedule is a part of tab "Main page".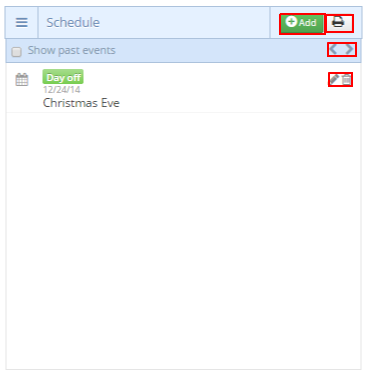 Besides of setting free days and other events a user can also:
print the schedule,
scroll the view of schedule back and forth,
edit or remove introduced positions.
To set the position in our schedule click on "Add".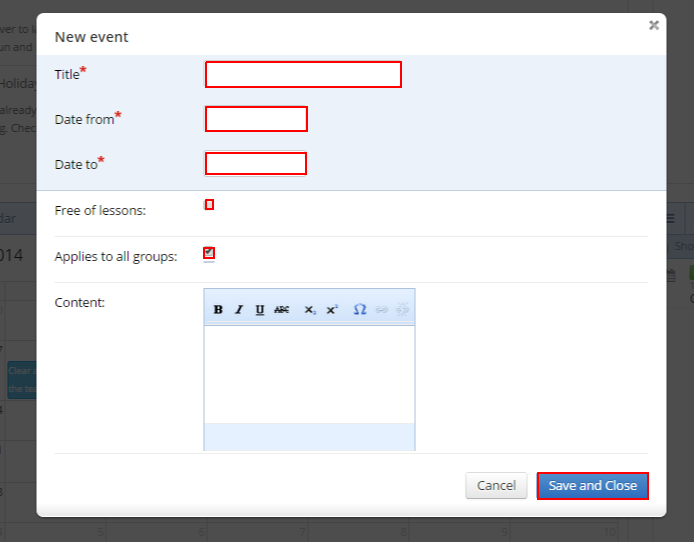 In the creation window we type in the title of our new event. Next we have to set for how long it will last. When out event lasts just for one day, we set identical data both for "Date from" and "Date to". When it lasts for more than one day we set both the starting and finishing date.
Generator feature "Free of lessons" will move lessons in every group after it is saved, previously taking place during the free time for the next date.
New event has a checked feature of "Applies to all groups" by default. User of the Platform can define to which groups this feature will be applied. All you have to do is to unmark the checkbox next to this option. There will appear another button "Edit group". After we click it we can select groups to which free events will be applied.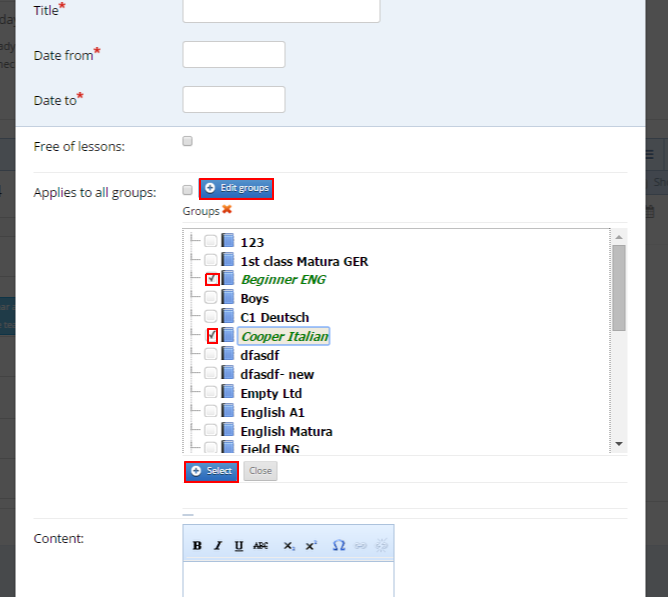 After completion of required boxes, click on "Save and close" in order to save all the changes and generate classes.