This is a general view of basic Administration settings, tab General data. Now we will describe it to you.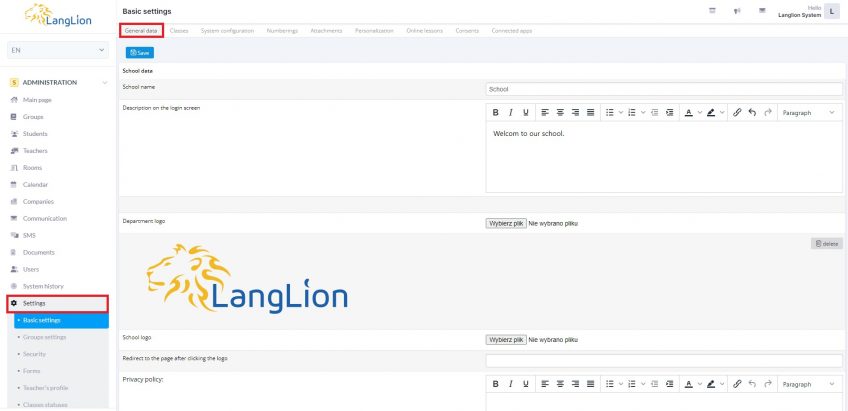 Information marked in this tab will be displayed on our login panel.
In the first box we have to type name of our school.
Next we can add our school catchphrase.
Next step is uploading our school logo. The last information is security policy. Every school leads its policy because of management of personal data. It is useful to place such information in this window. It will be visible for both students and teachers.
Text boxes "Description on the login screen" and "Security policy" are equipped with text editor. It allows us among other functions to bold or curve the entered text.
To finish click Save.
After saving the changes our panel looks as the following.